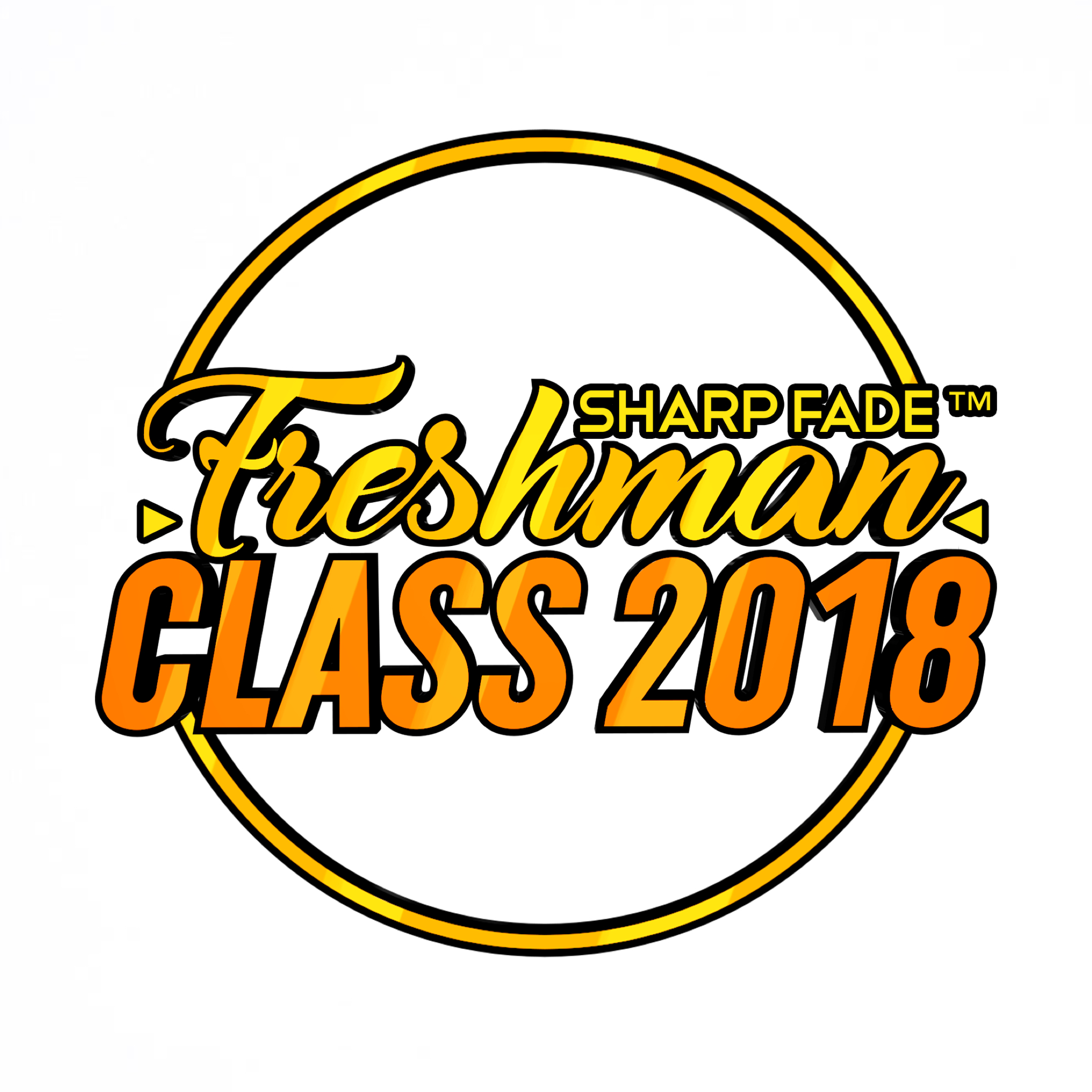 Dedicated to the up and coming barbers, the Sharpfade Freshman class gives barbers with less than 20k followers an opportunity to be seen by hundreds of thousands around the world. Plus being published on one of the most recognized magazines in the barber industry BarberEvo magazine. Check out this years Freshman class below.
WEST CHESTER, PA
What inspired me to be a barber/ where do I see myself in 5 years? I think growing up in the skateboarding scene and the culture that surrounds it would later lead me into barbering. There was a heavy presence of art, music and different hairstyles that went along with that scene. Knowing I wasn't interested in the corporate world for jobs, somehow barbering crossed my mind as a lifestyle I could relate to, and potentially fall in love with. cutting hair instantly consumed me with that same passion I got as a kid learning how to skateboard or drawing on a notepad. This was a special skill to learn and I knew this was meant to be. This was it. with having only about 5 years under my belt, the future is looking bright. I have no plans of slowing down my growth and would love to be able to share my knowledge with others some day.
WORCESTER, MA
I was inspired to start hair school after a conversation at lunch with my grandmother. I remember her telling me all about her hair stylist and how well he does for himself, and so I set up an appointment to visit the local hairdressing school, upon arrival I realized that they offered a barbering course as well. The rest was history, I finished the fall semester of college and started barbering school in January. The first time I actually used a pair of clippers was after receiving my kit 250 hours into school, and after a few haircuts I fell in love with the art of cutting hair. I was asked where I see myself in the next 5 years, I would really love to be working for a product company as an educator, I would also love to open a barbering school. I believe there are so many things that are not addressed in school that should be.
CALIFORNIA, USA
My name is Jose Lopez III, on Instagram as @barberlotus. I grew up in Exeter, California, a small town in the Central Valley. I am now currently living in Chino Hills, California. Coming from a small agricultural town, there was not much to see or do growing up. In the summer of 2009, I came across the first ever urban-style barbershop in the area. I was immediately drawn to the atmosphere, the artistic vibe and the freedom that the barbers had to simply be themselves. At that moment, I knew barbering was what I wanted to do for the rest of my life. Fast forward to today, I now work along side some of the biggest barbers in the industry. Although this is just the beginning of my career, there is so much I want to accomplish. As I look ahead to where I see my self in five years, I would love to own my own barbershop and eventually become a platform educator. I want to be able to share the information I've been blessed with and hope to be an inspiration to others.
BRIDGNORTH, UK
My name is Jay Roberts and I'm an 18 year old men's hairdresser from the UK. I was drawn to cutting hair 4 years ago.. this all started when I caught an obsession for hair. I've always been into fashion and men's style so for me Barbering was perfect! I've been working hard at my craft ever since I first picked up a pair of scissors. In 5 years time I want to be educating across the globe inspiring barbers young and old to show them the creativity they hold within them selves.
NEW YORK, USA
My name is Wes Staucet. I go by @xbigwesx on instagram. I was born and raised in Upstate NY where I developed my love of art and cutting hair at an early age but didn't decide to make it my career until a year and a half ago when I was 36 years old. What inspired me to be a barber was watching YouTube videos. Back in the day before Instagram that's really all there was on the internet. I came across @ceehazthebarber. At the time he worked at American Shave and was an absolute rockstar. What I would consider a "celebrity barber". When I decided to make the switch in careers I knew I needed a presence on social media so I started an instagram account. That's where I discovered this world of barbering. I was obsessed with it and bought myself a camera and jumped in head first. To be able to combine my passion for barbering and my love of art with photography and design is a dream job. In the next 5 years I see myself continuing to learn and hopefully be able to inspire others like so many have done for me. I am very excited to see where this industry takes me and am truly blessed to be able to do what I love and go to work with a smile on my face
My name is Steve Olivares known as @Stevestylesyou_ in instagram located in Los Angeles California. My inspiration to become a barber/stylus came from the freedom of creativity, art , and fashion . Being around a barbershop weekly was eye opening because I saw how each person was themselves and that's something I always wanted to do . Being able to create amazing hair pieces and enjoying it was something I fell In love with coming in this industry I've been doing hair for almost 2 years being new in this industry is very frightening but I've managed to get as much education from the people I surround myself with and I'm always eager to learn new things . In the next five years I see myself as a world wide educator and motivation speaker for upcoming barbers / stylist . Working with a brand that'll not only represent the type of barber I am but also help me rise in my career . I've been blessed get an opportunity to work at House of Fade Barbershop with not only my mentor but my motivation @diego_Djdgaf and the team . Thank you @sharpfade for giving me the opportunity to be apart of this years FreshMen Class . The best is yet to come .
-SteveStylesYou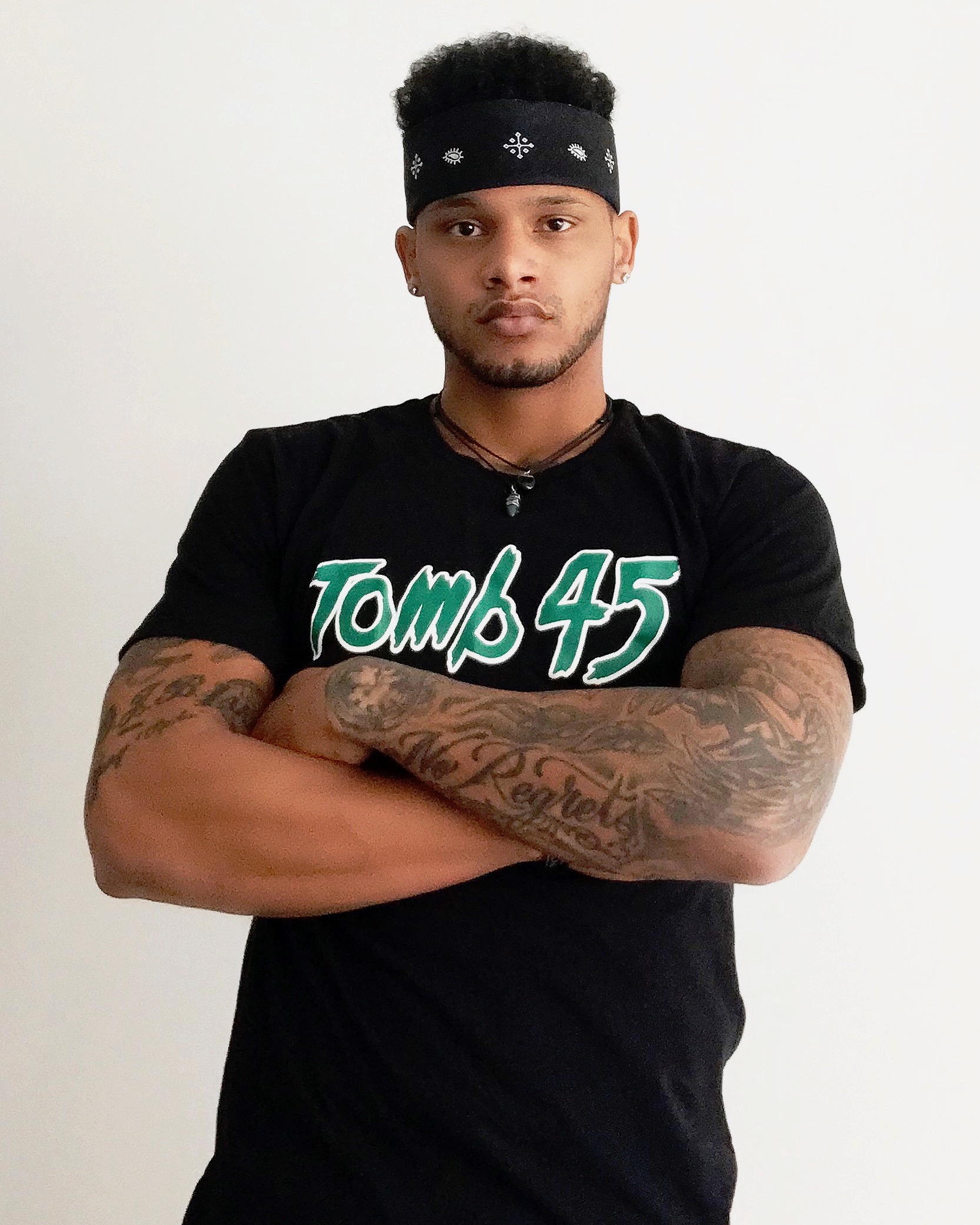 TAMPA, FL
Inspiration: I always wanted something different from the traditional college route or normal 9 to 5 job. After trying every job i could find, and joining the military, I finally found that "something different" at Headlines Barber Shop in New Tampa, FL 3 years ago when I was a customer. The shop/family environment created by Christian Perez, Chris Bossio, and Danny (TombDoc), pushed me to sign up for school, get my barber license, and never look back. 5 year plan: In 5 years I see myself instructing at our TOMB45 Academy. At Tomb45 we are very passionate about education and wanting to open a school. So in 5 years, my focus will be to put the clippers in the hands of our industries future barbers, and provide them with valuable knowledge to succeed as a barber and as a person.
LIVERPOOL, ENGLAND
I started cutting hair 5 years ago at the age of 20. As a kid I was always inspired by going to the barbershop and getting my hair cut, would always feel on top of the world when I left and the vibe at the shop always made me feel motivated. Id always though about it, but never told anybody because 'i was scared I wouldn't ever be as good as my barber'. Before I went to barber college I was working at McDonald's and was pretty unhappy with my life. Without ever having the confidence to tell my girlfriend my dreams, one day she asked if I'd ever thought of being a barber. To my shock I told her I had, but I didn't think I had what it took. This made her give me the massive kick up the ass that I needed. She pushed me in the right direction which was going to barber college, which I took to like a duck to water, it almost felt like id always been a barber deep down all along.
Fast forward 5 years, and we have just opened up our first barbershop together which has taken off quicker than my barbering career did.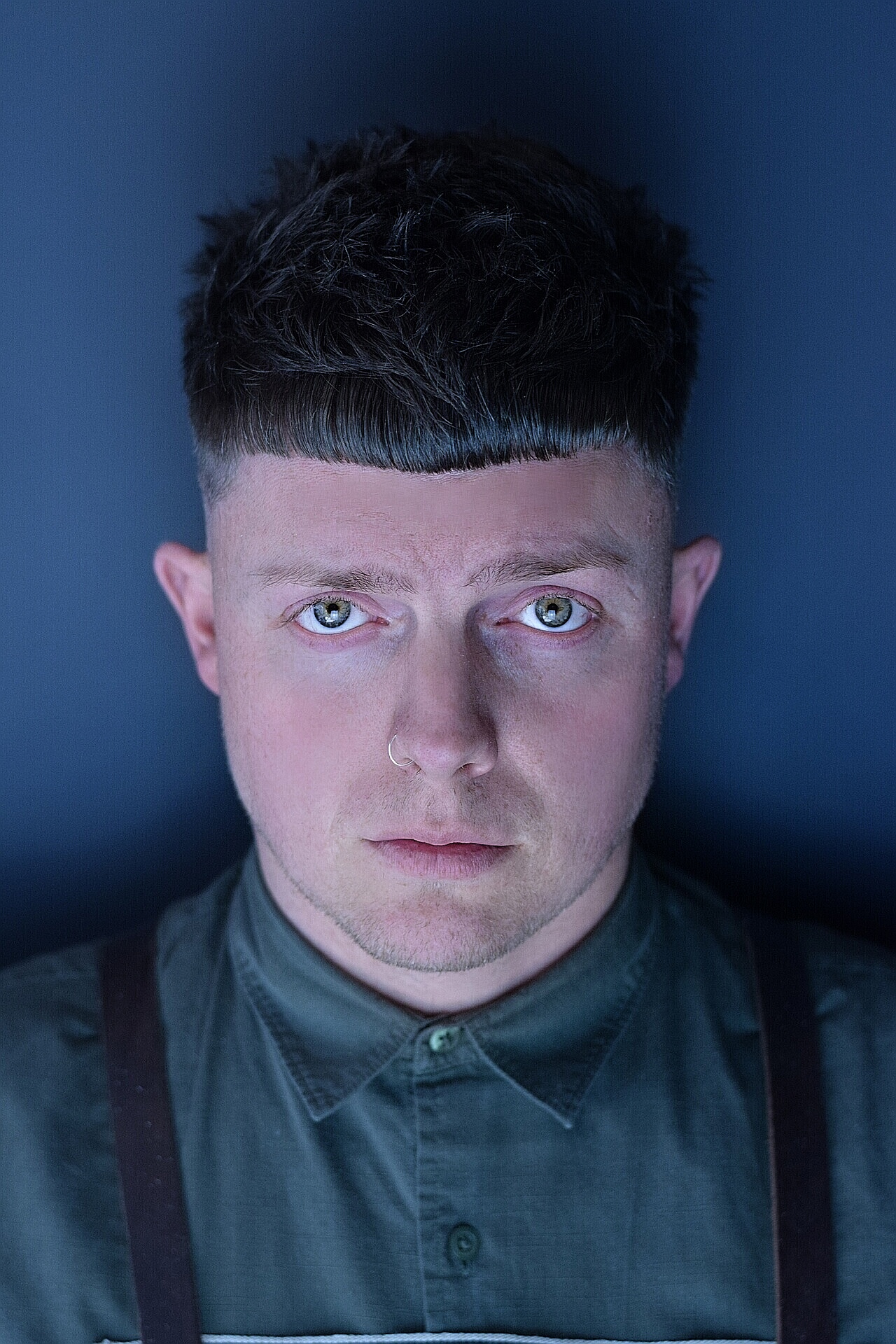 STOURBRIDGE, WEST MIDLANDS
From early teens I had always been interested in art, fashion and hair, mostly styling my own hair, and keeping up with current trends, and the only subject where I showed any natural ability in at school was art and design. My daughter was born in 2009 and I was going through a period where I wasn't sure what career path I was going to choose. Barbering courses were available at local colleges on an evening course, so this made barbering a very easily accessible vocation for me to put some time into. I quickly found that I really enjoyed cutting hair, and given that the industry was just taking off into what we have today, it was an exciting time to be coming up through college and working in Barbershops. Next 5 years:I opened my own barbershop 7 months ago, (studio one zero two) so I'm currently building the business and thankfully I have some great lads in the shop with me to help do that. As with all other barbers, my 5 year plan consists of constantly growing as a barber/stylist, and passing my knowledge onto others so that the industry can continue to grow.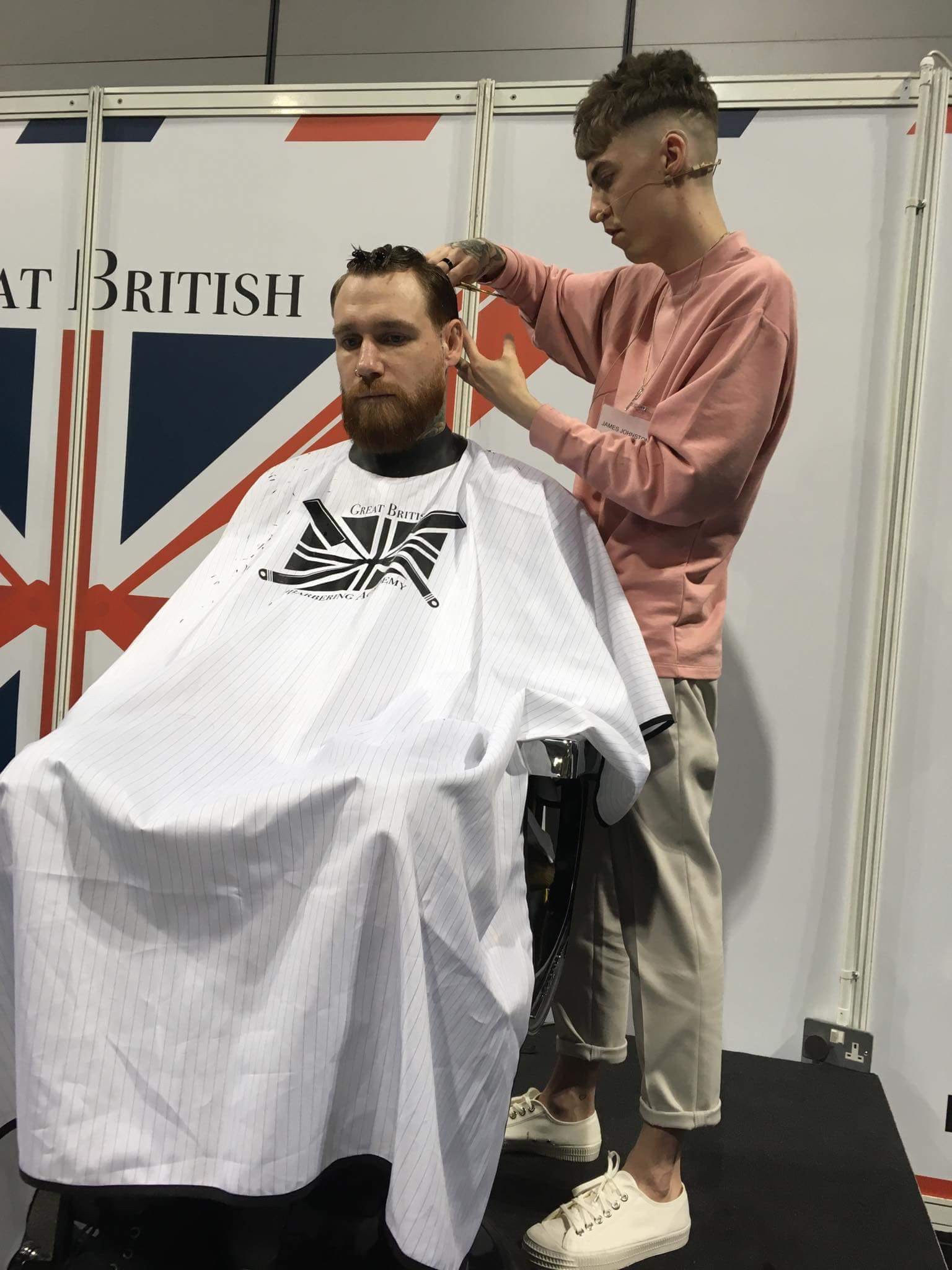 DUNDEE, SCOTLAND
The thought of working for money and not for something I actually enjoyed doing my whole life scared me. So at age 23 I gave up my job and tried cutting hair and I instantly fell in love with everything about it. In 5 years- I'm just about to open my own shop for the first time in Dundee, after working for amazing companies like hardgrind and menspire. I see myself focusing on that store my staff and clients in the near future in the not so near future I plan on doing allot of education work.